For 2015 HITCON CTF(http://ctf.hitcon.org/) contest we decided to present something special for the hacker teams - a Star Wars-themed lightsaber score board! 
The CTF contest involves each team attacking each other to"capture the flag"through system exploits. Since the theme this year is HITCON Wars we thought it would be cool to use lightsabers to indicate the attacks and point captures of each team. 
To achieve this we make a lightsaber stand that is connected to the contest scoreboard server, and dock the lightsaber to the stand. Inside the stand we use a MediaTek LinkIt Smart 7688 board which runs OpenWRT Linux to receive updates from the scoreboard. When a point is captured, the stand changes the length of the lightsaber beam length and plays an attacking sound effect.
For each team, a lightsaber is docked to a lightsaber stand. The stand consists of aLinkIt Smart 7688 WiFi/Ethernet development board which receives score updates from the HITCON CTF scoreboard server through Ethernet, as shown in the diagram below: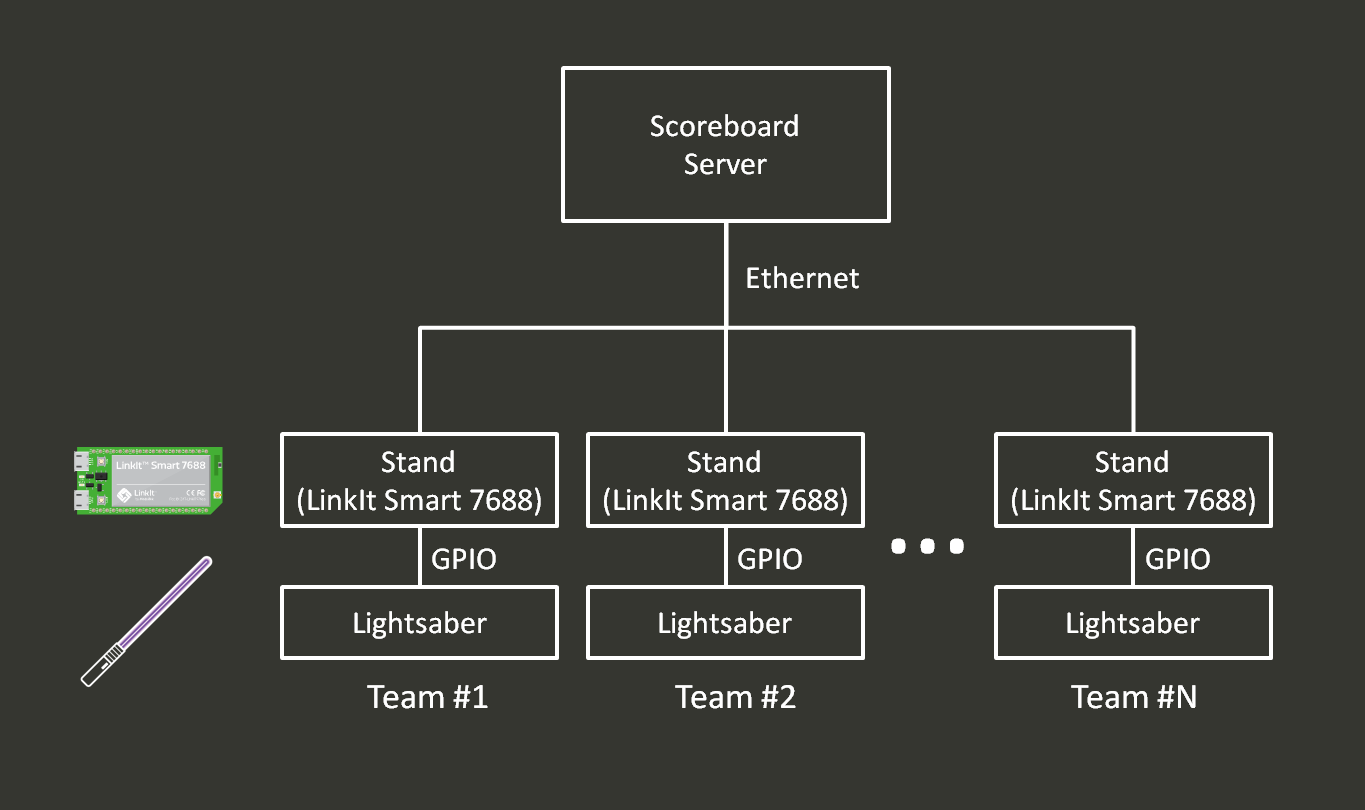 The stand listens to the updates from the server, changes the length of the lightsaber blade, and plays sound effect, as shown in the video.
So there are 3 major components in this scoreboard system,
Lightsaber - we need to adjust its blade length
Lightsaber stand - connects to network(Ethernet) and controls the blade length. Also plays sound effect
Software in the Lightsaber stand.
We now go through each components one by one.